I shared a link on my Facebook Book from "Exceptional Living"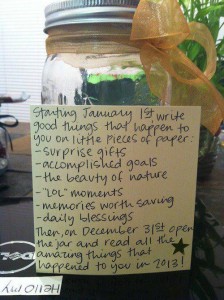 I think this is a wonderful idea. I hope you try it.
Here is the news and Winter Schedule from The Essence of Movement Studio.
As we begin the process of drawing ourselves inwards during these darker quieter days of winter, I am reminded of why we need this time and season.
Winter is a time to bring the body, mind and spirit back back to its integrity. During Spring, Summer and Autumn we have been busy, planning and preparing and carrying out those plans. Now it is time to rest and rejuvenate.
Restorative Yoga
Restorative Yoga is a perfect practice during this time as it assists the body, mind and spirit by allowing them to slow down and appeal to the quietness, calmness and restfulness and gives us the chance to appreciate this wondrous season called Winter.
Why not try some Restorative Yoga this season. There are numerous classes and times available.
New Schedule
Beginning January 8th, running until February 21st, The Essence of Movement will be offering Restorative Yoga classes on Tuesdays and Thursdays, from 6:00 PM until 7:30 PM. Please see The Essence of Movement's Schedule for a class to suit your day and time.
To register for any of the upcoming classes at The Essence of Movement's studio, please contact the Studio.
Edie will be teaching Restorative Yoga at Sechelt's Blissful Yoga Studio on Wednesdays, from 6:00 PM until 7:30 PM. (Please contact Blissful Yoga to register for classes taught at the Blissful Yoga Studio).
Chakra Workshop
I will be teaching a Workshop about The Chakras at Blissful Yoga on Saturday, January 19th at 3:00 pm. I hope you can join us.