Yoga
---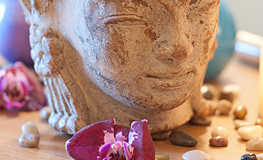 Yoga
Yoga and the history of Yoga dates backs thousands of years. The word Yoga means to "unite".
Yoga is creating balance of Mind, Body and Spirit. Classes consist of Pranayama (breath or breathing practice), Asanas (physical postures or exercises), Savasana (deep Relaxation) and Meditation. Medical studies have shown, Savasana, the relaxation in the corpse pose effectively lowers blood pressure.The regular practice of the Asanas or postures and breathing exercises (Pranayama ) can help a variety of ailments like arthritis, chronic fatigue, asthma, cardiac conditions, and women's health problems. Meditation is very calming for the mind.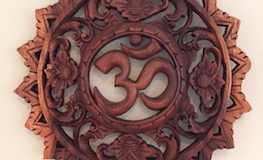 What to Bring to a Yoga Class
1-4 foam blocks, (used for head props, and/or sitting on)
Blanket for savasana
Yoga strap
Comfortable clothing
Yoga socks, if you are uncomfortable with bare feet
Rates and Classes Offered
Group Yoga – $20 per person per class
Private Yoga – $75 per class
Drop-in when permitted – $22 per person
To register for classes, please contact the studio and indicate the class you wish to enrol in.
"After finishing our Thursday night sessions… I have become more flexible and have strengthened my problem areas. You have taught me how to let go the stress of the day through deep breathing and meditation. I love feeling grounded and peaceful when I am finished the class. The night of our class is one of my best sleeps of the week."

-The Essence of Movement Client
Schedule of Yoga Classes
please note: Drop-in when permitted
If you are interested in another class please contact the Instructor.»
© Copyright 2011 - The Essence of Movement | Yoga and Pilates in Sechelt BC